Health fads and fitness gurus preach endlessly the benefits of a well rounded diet with a regular exercise program.  Which is great!  I completely advocate for nutritious food and daily movement.  But they're missing one of the most important – if not the most important – part of your health.
Stress management.
Without stress management, the rest of your health becomes irrelevant.  Yes, you can quite literally die from unmanaged stress.  Stress can hurt quite literally every aspect of your health.  By learning the effects of stress on the body, it'll become easier to recognize and thus simple to treat.
(Just a heads-up: this post is full of science terminology which I did my best to simplify to its most comprehensible.  If you're looking for the inspirational aspect, skip to the last few paragraphs!)
The Musculoskeletal system is more commonly associated with stress, though still under tended.    When the body is stressed, this system's natural reaction is to tense up muscles in order to prevent against injury.  Typically, your neck, shoulder, and back muscles are the ones to take the brunt of your stress.  Because of their central location, tense muscles in these areas cause back pain, severe headaches, and promote stress related disorders.
Respiratory side effects of stress typically revolve around labored breathing.  This isn't typically an issue for most people.  However, for anyone diagnosed with respiratory diseases such as asthma, emphysema, or chronic bronchitis, heavy breathing presents potentially dangerous episodes.  Also, stress-induced labored breathing can evolve into hyperventilation which often accompanies panic attacks.
Closely related to breathing is the cardiovascular system which pumps oxygen and nutrient filled blood throughout the body.  Stress triggers an increase in essentially every area of the body which requires extra blood.  The heart compensates for this need by pumping harder and faster.  Acute stress (also known as the fight-or-flight reflex) is less harmful to the body as it eventually passes, allowing the body's functions to return to normal.  Chronic stress, on the other hand, lasts for prolonged periods of time and leads to long-term heart conditions including heart attacks, hypertension, and strokes.  Repeated acute stress can also produce these conditions.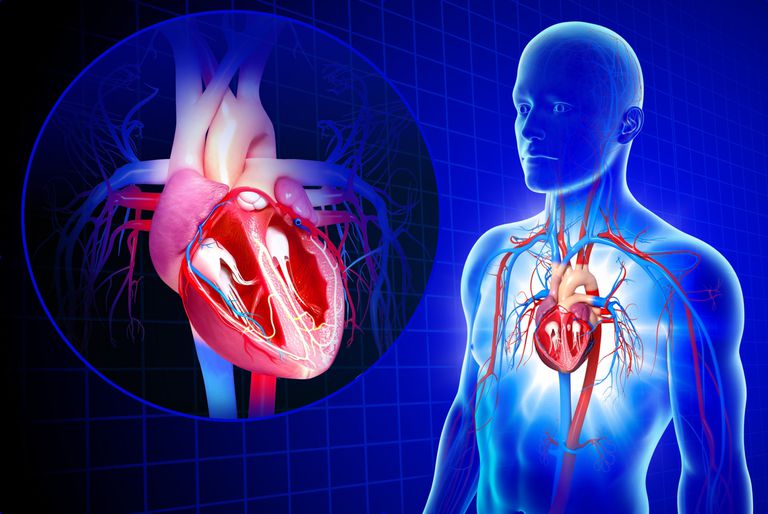 As someone with gastrointestinal difficulties, I know first hand how much stress throws the digestive track off the rails.  Initially, stress typically induces one of two coping mechanisms involving food: eat nothing or eat all the things.  Both promote dangerous habits.  Stress triggers acid reflux, general stomach pains, and, in severe cases, stomach ulcers.  Similarly to eating, intestinal difficulties as a result of stress ranges from constipation to diarrhea.
An area of the body many people don't associate directly with stress is the reproductive system.  For women, stress creates irregular periods and makes PMS symptoms worse (which nobody wants).  For men, chronic stress alters the production of testosterone and sometimes causes erectile dysfunction.  Of course, sex releases endorphins which in turn help make you feel better.  Nevertheless, if your body is far too stressed out to begin with, it can actually disrupt libido (aka sex drive).  While that isn't a problem to everyone, it could become problematic for couples trying to have a baby.
I know.  Lot's of science and lots of information all at once.  I apologize, but wasn't it enlightening?  It's alarming how many physical ailments are caused by mental stress.  I mean, unmonitored stress could literally kill you!
This is exactly why Your Just One More advocates so strongly for self-love and self-care.  There's a fine line between challenging yourself and pushing yourself over the edge.  Far too many of us end up doing the latter.  Each one of you holds such potential and talent far too valuable to neglect.  If you don't take time for yourself now, how will you have time  when you desperately need it?  Life is too short to spend it in perpetual stress and agony.  Give yourself a little love and watch how far it'll carry you.
If you need help managing stress, below are listen national help lines and their contact information.  Asking for help is BRAVE, not weak.  And as always, feel free to comment or email me personally.  I'd be happy to talk over anything you're struggling with.
Crisis Text Line: (US) 741741  /  (Canada) 686868
National Suicide Prevention Lifeline: (US) 1-800-273-8255
List of international hotlines: http://ibpf.org/resource/list-international-suicide-hotlines
Information included in this post was collected from the American Psychological Association.  http://www.apa.org/helpcenter/stress-body.aspx